Why an online course?

We offer these online courses both as a supplement to our classroom courses, allowing students an in-depth and comprehensive preparation for specific components of the classroom training, and as stand-alone modules for individuals that are interested in a specific Lean Six Sigma subject and would love to learn more.
Learn anytime, anywhere

Additionally, e-learning offers a solution to the problems of time and logistics that many modern professionals face these days. While our classroom courses are designed to impart a great amount of knowledge, skills and experience in as short as possible a time, we recognize that not everyone has the time and resources to participate. E-learning can be done anywhere and anytime, provided that you have a stable internet connection, and can be done in bite-sized chunks.

Now available:

Online Lean Practitioner, Green Belt and Black Belt courses!

We now offer online variants of our most popular classroom courses, available alongside our existing short online courses on our sister company's learning platform.

These are the only ISO-certified online Lean Six Sigma courses in all of Africa!

Reasons for choosing these courses:
ISO18404 and ISO13053 certified courses

Distance learning made easy

Economic pricing

Full distance support
Read more

Also available online:

Bite-sized workshops

A complete online suite of Lean Six Sigma tools such as Kaizen Event, 5S Management, Value Stream Mapping and more…

View all our online courses

Bite-sized courses starting at €45 Explore our Lean Six Sigma courses

The learning objectives of these courses are based on the ISO 18404 and 13053 competency standards, using the revised taxonomy of educational objectives. This is to ensure that the course content corresponds with international standards, and that the level quality is on par with what one would expect of courses offered by an internationally certified institute of Lean Six Sigma education.
Learning Aids

The learning aids found in our e-learning courses include training videos recorded by industry expert tutors, text summaries, case studies, practical examples, visuals such as infographics, downloadable templates for practical use and quizzes to stimulate retention of knowledge. When selecting our learning aids, we take into account the diverse learning styles according to Kolb's theory of learning styles, and try to match them with our learning objectives for optimal transfer of knowledge.
The Lean Six Sigma Starterpack

Success has a language of its own. Learn how to speak it.

The Productivity Starterpack teaches you everything you need to know in order to boost your professional growth to the next level.

Discover the secrets of world-class companies and learn how to look at the world with different eyes. At the end of this journey you will think in terms of processes, quality and efficiency, and will be ready to tackle any challenge on your path.

Distinguish yourself from the rest, and make your work environment into a beacon of productivity.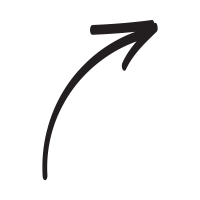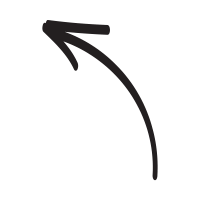 The healthcare Starterpack

The secret to world class healthcare is to never stop improving it. This Lean Six Sigma starterpack for Healthcare contains the Healthcare Yellow Belt, 5S Lean Management courses and Value Stream Mapping and is the best way to start with Continuous Improvement within a Healthcare setting. Get started with the mindset and method of Lean Six Sigma and deliver the best possible care for your patients.
The Productivity Company

Our online courses are developed together with The Productivity Company, our e-learning sister company, and are hosted on their digital learning platform.

If you'd like to enroll in one of our digital courses, please keep in mind that you will have to log in on www.theproductivitycompany.education, and that all transactions and communication regarding the digital courses should take place with The Productivity Company.